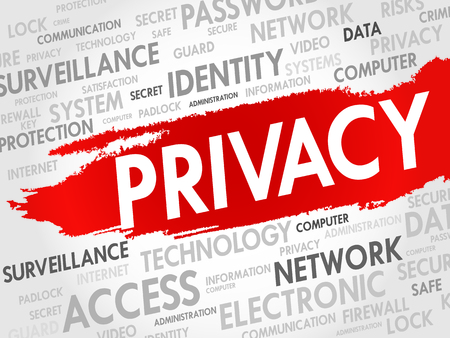 1. Overview
The privacy of our visitors is of great importance to us. Our Privacy Policy sets out how our company uses, receives, collects and protects the types of personal information you give when you use this website, and outlines what information is collected when you visit our website. If we ask you to provide certain information by which you can be identified when using this website, then we guarantee it will only be used in accordance with this Privacy Policy. This Privacy Policy also governs your access to, and use of, this website on all platforms, whether accessed via a web browser, a mobile device, a non-browser application or e-mail. Read this policy attentively to understand our policies and practices regarding your information and how we use it.
2. Who is responsible for data processing and whom can you contact?
Responsible for data processing
Optimal Solution EOOD, entered in the Commercial Register at the Bulgarian Registry Agency under the number 204119018,
Address: 1303 Sofia, Bulgaria, 30, Osogovo, 4nd floor, office No 501.
Telephone: +3592829-43-44
Email:

[email protected]
3. Changes to This Policy
We take privacy concerns seriously, and if we need to make changes to this policy we will inform you by publishing it to this page. Please review this page periodically to ensure that you are happy with any changes and updates.
4. Information We Collect About You
We may collect the following personal information:
Personal information (name, job title)
Contact information (e-mail address, phone numbers)
Demographic information (post code, zip code, preferences and interests)
Other information relevant to customer surveys and/or offers
We may also collect non-personal information about you which is collected anonymously through third-party cookies, web beacons, and other similar methods. We may collect the following non-personal information:
Hardware or software information (browser type, geographic location, IP address, etc.)
Analytics information (time spent on this website, number of pages viewed, etc.)
Information collected through the use of technology (cookies, web beacons, etc.)
5. For which purposes and on which legal basis are data being processed?
We process your personal data in accordance with the provisions of the European General Data Protection Regulation (GDPR).
This Privacy Policy is intended to explain to you how and why we process your personal data.
1. to fulfil contractual obligations (Article 6 (1) (b) GDPR)
Optimal Solution EOOD processes your data for the following reasons:
Identification of a client or counterparty upon: concluding a new or changing an existing contract with us, in order to fulfil a contract;
Making proposals for signing contracts;
Data you receive when performing obligations arising from contracts entered by you;
Administration and response to customer complaints/inquiries/;
Payment management;
2. to fulfil legal obligations (Article 6 (1) (c) GDPR)
We are required to process your personal information in order to comply with certain statutory obligations, for example:
providing information to the relative Commission for The Protection of Personal Data in relation to obligations under the legislation on the protection of personal data - Personal Data Protection Act, Regulation (EC) 2016/679 of 27 April 2016, etc.;
obligations stipulated in the Accountancy Act and the Tax and Social Insurance Procedure Code and other related legal acts in relation to the keeping of correct and lawful accounting;
providing information to the court and third parties in the course of proceedings before a court, in accordance with the requirements of procedural and substantive legal acts applicable to the proceedings;
6. How We Share the Information Collected
The security of your personal information is important to us. We follow generally accepted physical, electronic and managerial procedures to protect the personal information submitted to us. There is, however, a specific circumstance when your information could be shared:
Our company may need to disclose your personal information to comply with any legal process (a judicial proceeding, a court order, etc.)
We will not sell or distribute your personal information to third parties unless we have your permission or are required by law to do so. Because no method of electronic storage is 100% secure, if you have any questions about security on our website, please contact us immediately.
7. Email Policy
We do not allow any third-party company to use your email address for commercial purposes without your expressed permission.
8. Controlling your personal information
If you want to restrict the collection or use of your personal information you may:
Indicate that you do not want your personal information to be used by anybody for marketing purposes each time you are asked to fill in a form on our website
Change your mind at any time by emailing us to report that you no longer agree for us to use your personal information for direct marketing purposes
9. Your Rights:
In relation to the processing of personal data, you have the following rights that you may exercise at any time while we store or process your personal data by submitting an application to the address of the Optimal Solution EOOD referred to above, electronically via email: [email protected] , or using our website the Section 'Contact us'.
You have the right to:
You can request information to find out what information is stored about you.
You may request a correction, deletion and restriction of the processing (blocking) of your personal data as long as this is legally permissible and possible within the framework of an existing contractual relationship;
You may claim limitation on the storage and processing of your personal data by Optimal Solution EOOD;
You may ask to prohibit the processing of personal data, at any time and on grounds related to a particular situation,
Get your personal data that you have provided to Optimal Solution EOOD in a structured, widely used and machine-readable format, and transfer this data to another Administrator when the data is processed based on your consent or performance of contract between you and Optimal Solution EOOD, as well as when the processing is done in an automated way.
Right to withdraw consent. You may withdraw your consent to the processing of your personal information at any time. Such withdrawal will not affect the lawfulness of processing based on your previous consent. Please note that if you withdraw your consent, you may not be able to benefit from certain service features for which the processing of your personal information is essential.
Submit a complaint to the Commission for Personal Data Protection at the following address: Sofia 1592, 2 Tsvetan Lazarov Blvd., tel. 02 / 91-53-518, e-mail:

[email protected]

and/or other supervisor / Regulatory Authority when you believe there is a violation in connection with the processing of your personal data by Optimal Solution EOOD
We will respond to any of your requests without undue delay within 30 days of receipt of your request.
If we are unable to cope fully with your request within the specified deadline (due to its complexity, need for third party assistance or the number of requests), we may extend this period and explain the reasons for doing so. In cases determined by law, we may delay, restrict or disclose the requested information and/or refrain from correcting/deleting data, in which case you may also exercise your rights through the Personal Data Protection Commission at the following address: Sofia 1592, 2 Tsvetan Lazarov Blvd., tel. 02 / 91-53-518, e-mail: [email protected] .
10. Links to Other Sites
Our website includes links to other websites and once you have used these links to leave our site we encourage you to carefully read their privacy policies also. We cannot be responsible for the protection of any information which you provide whilst visiting such sites. This privacy policy applies only to information collected by our website.
11. How long will we keep your personal information?
How long personal information is stored depends on the nature of the information we hold and on the purposes for which it is processed. As a rule, we stop using your personal data for the purposes of the contractual relationship after the termination of the agreement with you, but we do not delete the data immediately.
Optimal Solution EOOD determines the appropriate retention periods, taking into account the applicable legal obligations.
12. Contact us
If you have any questions or suggestions regarding our privacy policy, please contact us via email.